COMMITTED TO YOUR SATISFACTION
Throughout more than 40 years in the industry, Tom Corlett has always focused on quality workmanship, talented professionals and open client communications. We take tremendous pride in what we do and are committed to 100% client satisfaction.

Tom Corlett General Contractor builds homes for the most discerning owners, and our clients are our best references. We work with you and your entire team – architects, decorators, landscapers and others -- to ensure that you receive maximum value from your plans and materials. We apply our comprehensive knowledge of building systems, current construction costs, and scheduling requirements to provide you with the informed choices and realistic costs controls essential to a successful project.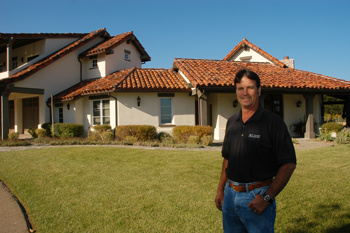 WORKING WITH YOUR BUDGET
As your General Contractor, we are responsible stewards of your budget. Throughout the construction process, we are conscious of the cost of every component of your new home – from the door handle to the driveway. Our construction supervisors strive to make sure that you get the very best value for every dollar spent. Our goal is to cut costs – but not corners.

In addition to the short-term construction costs, we help you think about longer-term operating costs for your home as well. We pay close attention to the latest advancements in technology for energy-efficient heating and air conditioning equipment and appliances. We can help you reduce monthly energy costs significantly by incorporating features such as improved air filtration, higher insulation values and state-of-the-art weather-proof windows.


REDUCING THE UNKNOWNS
Through meticulous planning, we reduce the unknowns and minimize risk. The ultimate beneficiary is the project itself. We are perfectionists who know how to work within a budget. We combine a unique blend of talents and experience to produce a result that is detailed, beautiful and, yes, even life-changing. From the moment we pour the first footing to the day the last drop cloth is pulled from the highly-polished hardwood floor, Tom Corlett is on the job for you.