CUSTOM HOMES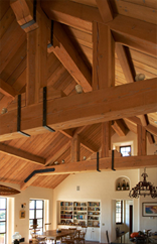 For over fifteen years, Tom Corlett has been involved in the custom home industry. We offer experience and expertise in every level of the building process. We have the ability to provide all of the services needed for you to design, build or renovate your home. Tom Corlett General Contractor is prepared to assist you with the many decisions that must be made when building a custom home. By incorporating the highest quality materials, the finest craftsmanship, unparalleled attention to detail and an unrelenting eye on your budget, we take the fear out of construction and support you throughout the entire process.

Over the years we have completed many beautiful homes and are happy to share our portfolio with you and offer you the same high degree of satisfaction our existing clients have enjoyed.

◈ Construction In Progress
◈ Hollister Ranch
◈ French Country Home in Montecito
◈ Santa Ynez
◈ Hollister Ranch, Gaviota
◈ Major Remodel in Rancho Alisal Estates in Solvang
◈ Custom Guest House
◈ Custom Home in Hope Ranch
◈ Custom Home No. 2


REMODELING AND RENOVATION

In addition to building fine custom homes, Tom Corlett General Contractor specializes in remodeling and renovation of existing homes. We have experience remodeling kitchens and bathrooms as well as completely renovating entire homes. We provide a comprehensive resource for your project.

Remodeling often brings construction challenges and it is important to have experienced, competent designers and superintendents in place who anticipate potential problems. When the unexpected is uncovered, we have the skills to find quick and efficient solutions.

Our approach is to find ways to conserve and highlight the original charm and attributes of your house, while maximizing its ability to serve your contemporary needs. Our ability to conceptualize the whole, while crafting the details, brings a new more vivid life to your home.


COMMERCIAL PROPERTIES
Tom Corlett offers top-quality construction services for commercial buildings.

Our services include:

Feasibility Studies
Design Services
Cost Budgets
Property Location
Arranging Financing
Design/Build
Design/Build/Lease
Construction Management
Traditional General Contracting Services.

We will create the building solution that meets or exceeds our client's expectations

View Projects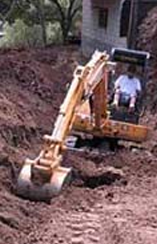 TRACTOR SERVICES
We specialize in hard to access areas for trenching, excavating and landscaping needs. Click on the link below to see pictures of our equipment.

Tractor Services